WELCOME at Vakantie Villa Veluwe
At this site you hire direct from the owner of the 8-persons villa.
You get a discount of at least 25% of the park prices!!!!
Also your autumn- and winter holidays 25% discount!!
Go to LAST MINUTES for actuel discounts.
Take the opportunity to go to the Welness at the park and the sauna in all seasons.
It is possible to book in combination with another 8-persons villa so in total 16 persons.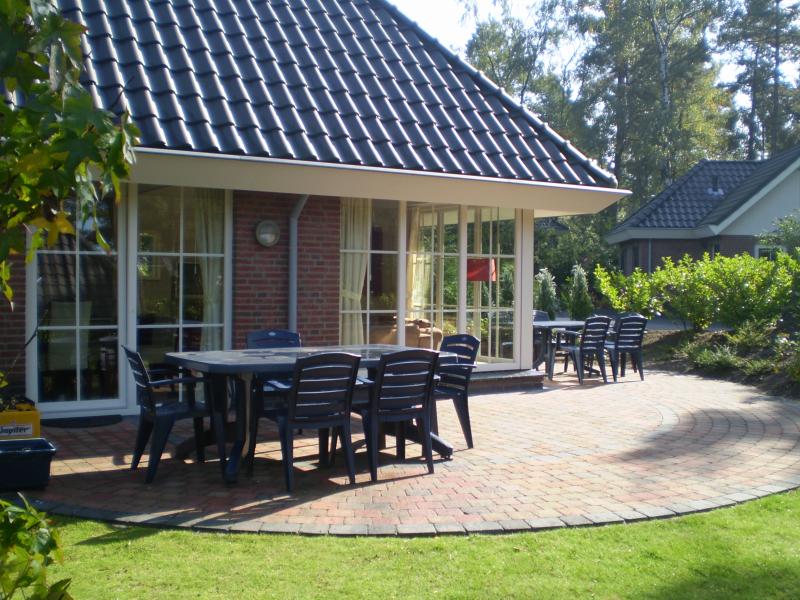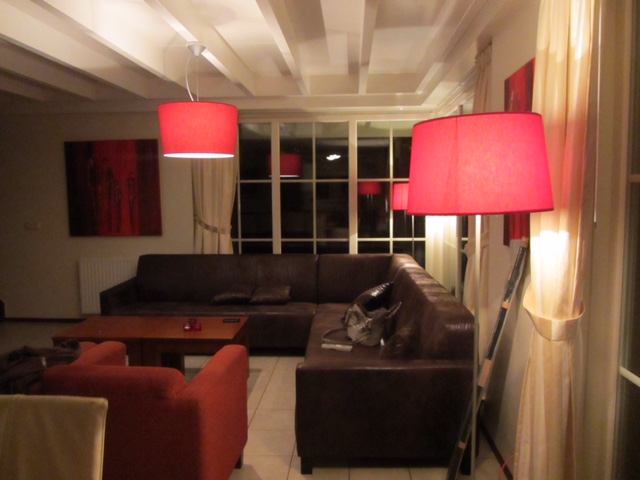 The 8-persons house is situated at the Veluwe, a beautiful surrounding near national park the Hooge Veluwe.
The park lies between the villages Beekbergen and Loenen, near the waterfalls of Loenen.
The house is located in a park: "Droompark Beekbergen".
You walk from the bungalow right into the wood.
At the park is an heated indoor swimming pool.
You can relax in the welness of the park.
You can go out for breakfast, lunch and dinner in one of the restaurants.
In the house is everything to make your stay comfortable, like a fireplace, sauna, heating in the floor downstairs.
A fully equipped kitchen, gascooker, fridge, freezer, combi-microwave, coffee machine, etc.
A spacious livingroom, with vide, fireplace, television, radio, CD-player.
you have access to internet via WIFI,ayou can arrange that at te Reception of the park.
4 bedrooms, 2 bathrooms, 1 bedroom with sauna.
The house is build 3 years ago, everything is in very good shape.
It is not allowed to smoke in the bungalow, dogs are allowed (maximum two, price € 4 p.d).
We wish you a pleasant stay in our house.
Jan and Mariëtte Verbeek